DESCRIPTION
Olfactory Notes
Candle Care
CUSTOMER REVIEWS
DESCRIPTION
Freshly squeezed lemonade on a bright sunny afternoon is one of life's simple pleasures. The cold sip that travels through your body feels like a breath of fresh air; combine that with the refreshment of chilled watermelon and you get this citric bliss with a hint of sugar that quenches your soul! This candle opens up with the tangy top notes of watermelon which mingles with the middle notes of zesty lemons. The heart notes of sugar bring the sweetness to the citrusy notes of lemon and watermelon, reminiscence of those relaxing summer days lounging down at the beach.
Olfactory Notes
Top Notes - Watermelon
Heart Notes - Lemon Zest
Base Notes - Sugar

Olfactory Family – Fruity, Sweet
Candle Care
Burn within sight. Keep away from flammable objects. Keep away from children and pets.InstructionsTrim wick to 1/4" before burning.
For optimum results, when first lighing the candle, let it burn until the top layer has melted and pooled to the edge. Do not burn for more than four hours at a time.
EXCEPTIONALLY CRAFTED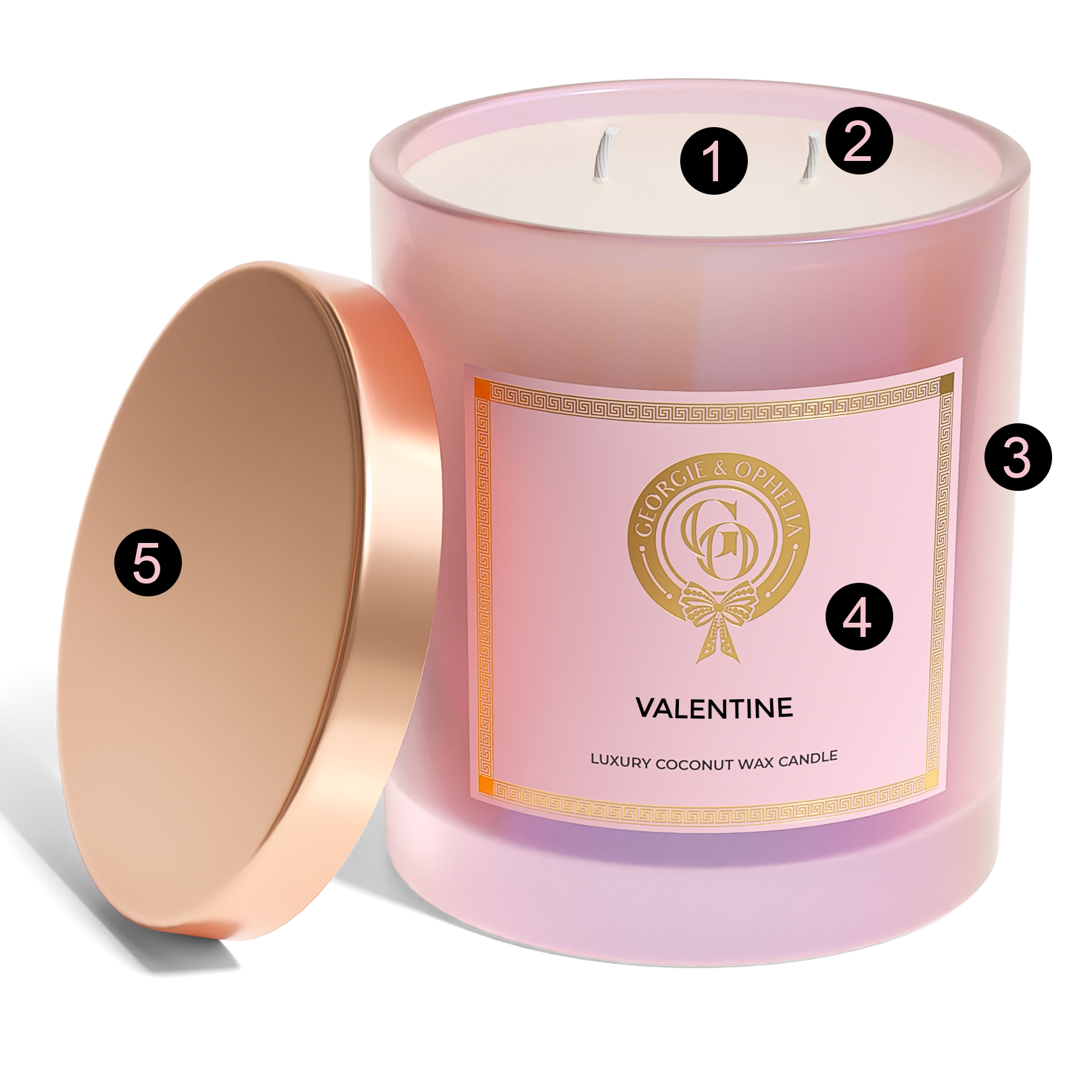 1. THE WAX
The foundational element of our candle crafting process is our custom, hand poured pure coconut blend wax. Our coconut wax blend is gluten free, toxin free, paraben free, phthalate free, and is considered one of the healthiest waxes to make candles from because it is smokeless and soot-free. Our wax is sourced from the US and derived from renewable sources. 
2. THE WICKS
We spent countless hours testing and experimenting with a couple (hundred) cotton wicks until we found the one that perfectly complements our signature wax blends. We went to great lengths to ensure we create candles that have a consistent, non self-extinguishing flame that gives an even melt pool with a long burn time. Each wick is set by hand, ensuring it is centered and tightly adherent to the vessel.
3. THE VESSEL
Our pristine, reusable glass vessels are created with a hand-cut process and then sprayed in either an elegant onyx black or iridescent colored finish. No matter your decor, we are confident that these vessels will add that extra element of opulence to light up any room. With every candle we include a microfiber cloth so you can easily keep your vessel clean and fingerprint-free.
4. THE LABEL
Starting with a foil base, our labels are finished with Virgin Karess Soft Touch LuxeFilm lamination, which was inspired by a luxury champagne bottle's labeling. Our gold G&O Crest and Bow logo along with the gold Greek Key trim stand out wonderfully in contrast to our iconic Joy's Blush Pink label. Each label is applied by hand (which is no easy task), the vessel is then buffed, polished, and prepared for shipment from our home to yours.
5. THE LID (12oz ONLY)
Our lids have an elegant, brushed metal finish that gives it a distinguished polished look. This beautiful rose gold metal candle lid will not only protect your candle from dust and lock in the fragrance, but also perfectly complements the look of your vessel.